Great Cats
Page 1
Page 2
Page 3
Links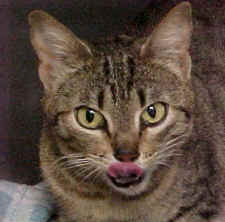 Leah is a dainty spotted brown tabby approximately 5 lbs and 1 year old. She was rescued from the San Marcos Outlet malls just before they rounded up all her buddies to be killed. To get our attention, Leah makes cute little sounds that are a cross between a purr and meow. Leah likes other cat, and dogs.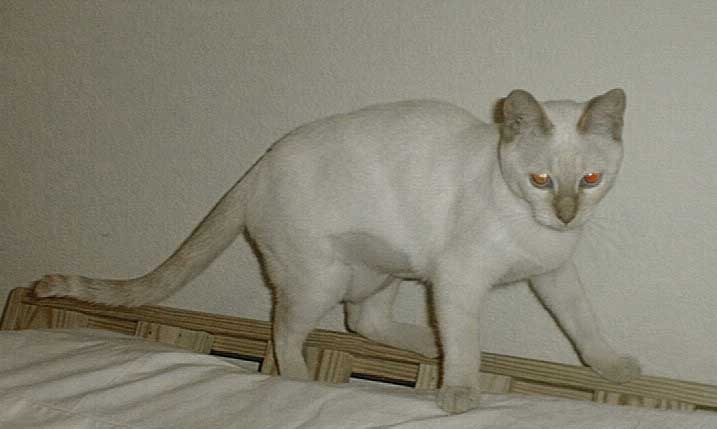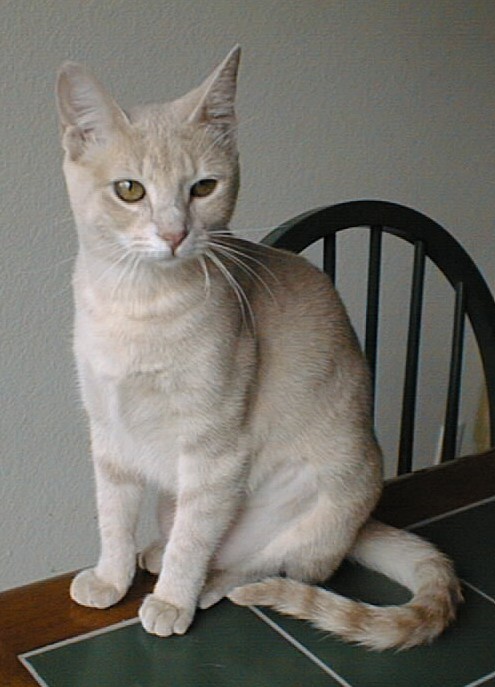 Fiona and Riot Grrl are feral 1 yr old cats that were rescued from TLAC. They were so malnourished they were only 1.5 lbs at 6 months old. The TLAC staff thought they were younger because they were not tame enough to examine their teeth. I was hoping to tame them, but since they are older that will take a few years. So they just hang out in my home playing with the kitties. Fiona is starting to come around and I can pet her when she's sleepy. I only get to admire Riot Grrl from afar. They are both gorgeous kitties.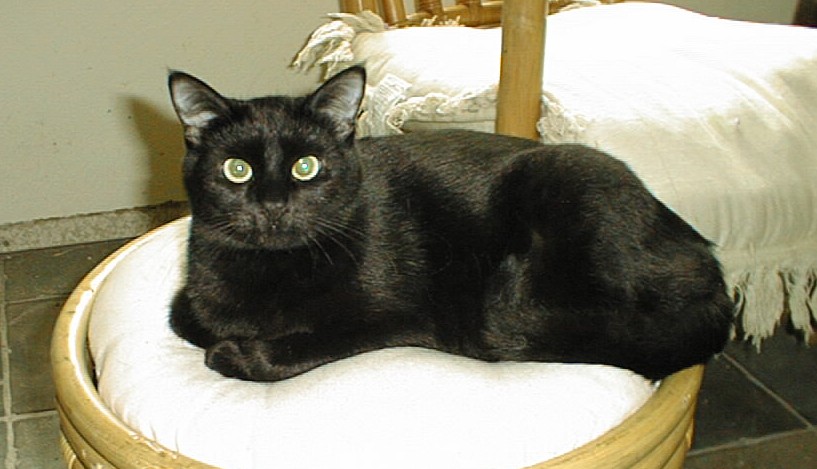 Trina is a 3 year old, three legged, green cross-eyed female kitty. She is a wonderful companion. Loves to sit with you, sleep with you and follow you around the home. She wouldn't mind being the only kitty, but she does tolerate cats and dogs. She loves to be picked up and pet and tickled. She was rescued from a neighborhood where she and her two kittens were abandoned. Sadly, the local dog tore off her back hind leg. She doesn't seem to mind much, she's a happy kitty.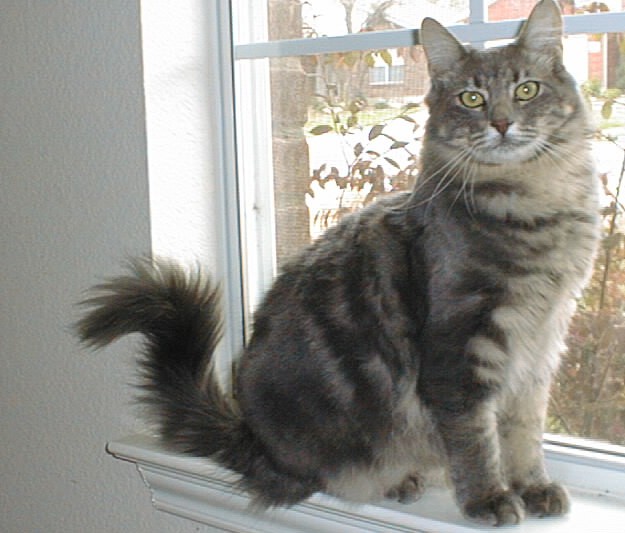 My name is Panther and I'm a big, burly, classic long hair blue tabby. I'm approximately 10 mths old. I love to snuggle, be pet on my huge furry tummy and be picked up for a hug. I enjoy all life has to offer. I am a true epicurean! I like dogs and cats. I would love a home with dogs, children or cats.